Nordhouse Dunes, May 2003
Dr. Terry M. Trier

Here's a few pics of my trip to the dunes along the shore of Lake Michigan, early May of '03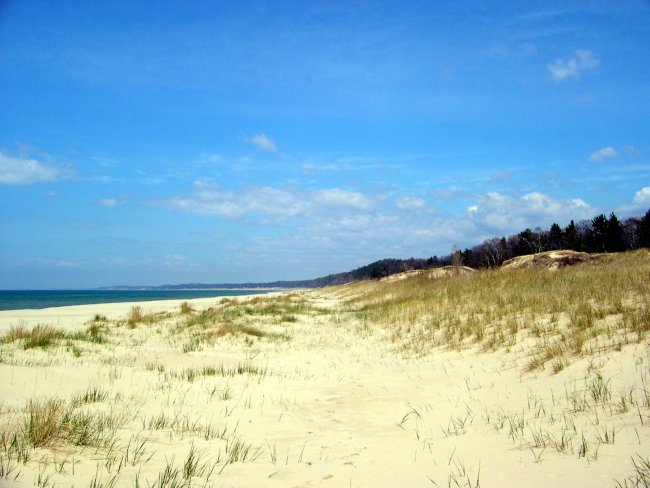 Looking northward along the beach. Not a soul in site.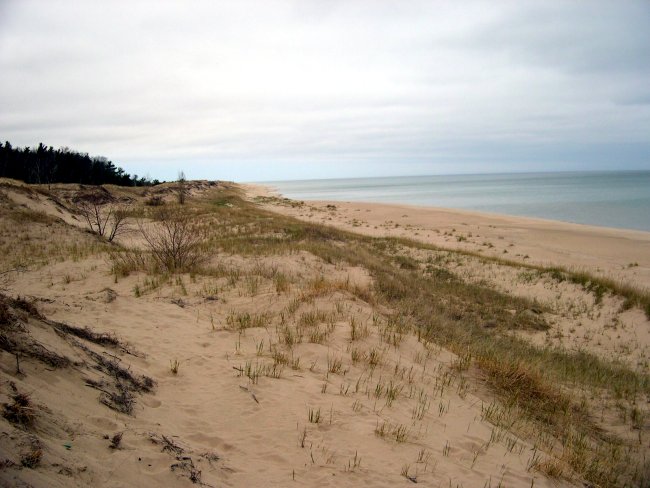 Looking south, later in the day. Clouds are moving in. I was caught in some heavy rain and thunderstorms.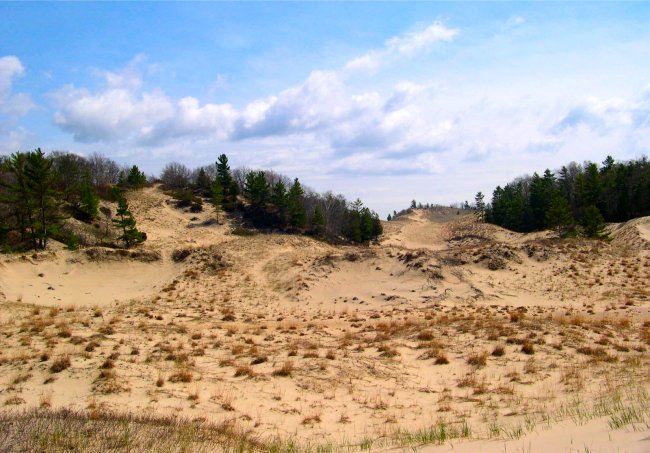 Lots of nice views in the dunes. A great place for migratory birds to stop for a rest.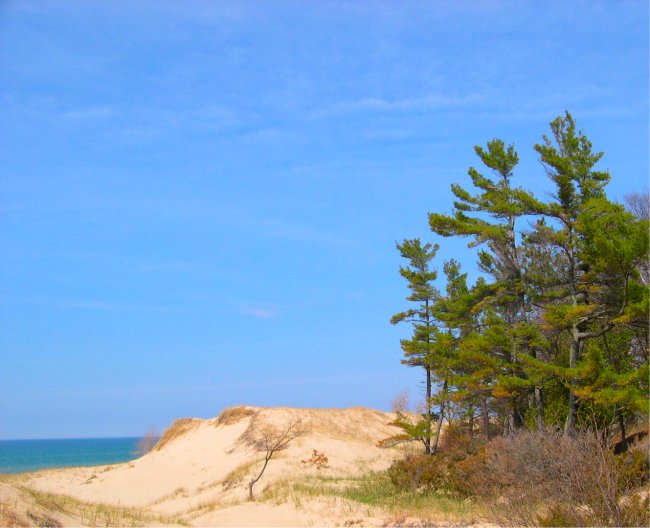 I had good weather and bad. Although sunny at times, peak temps tended to hover in the mid to high 40's and there was usually a stiff wind coming in off the lake..


This was a chance to try out my new Kelty 50th Anniversary Pack. All I can say is that it was awesome! Best pack I've every owned.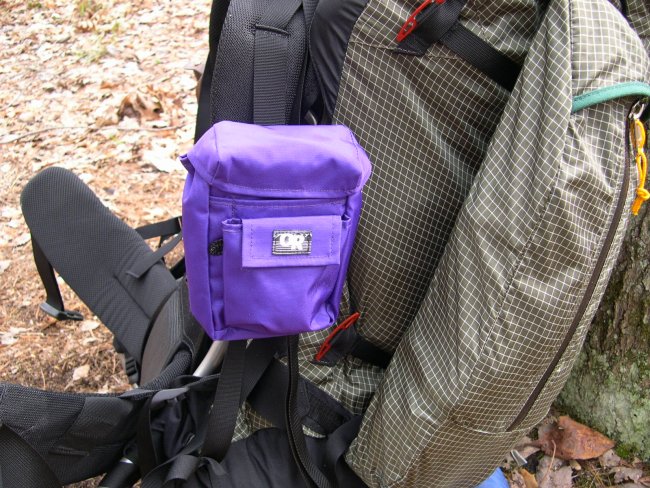 One of my favorite accessories, the OR Possum Pocket. It's a great way to carry a small camera.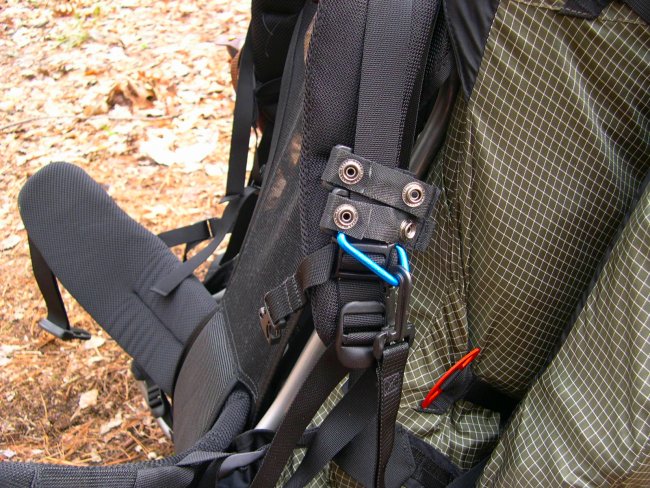 The mounting straps can be attached directly to your shoulder strap, allowing for easy access to your camera while hiking.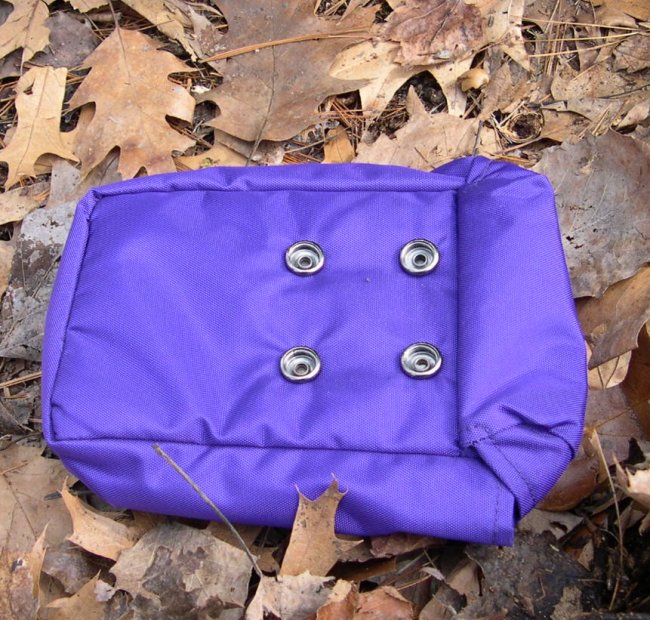 Because of its design, the mounting straps can be attatched horizontially or vertically, allowing you to convert from shoulder-strap carry to belt carry.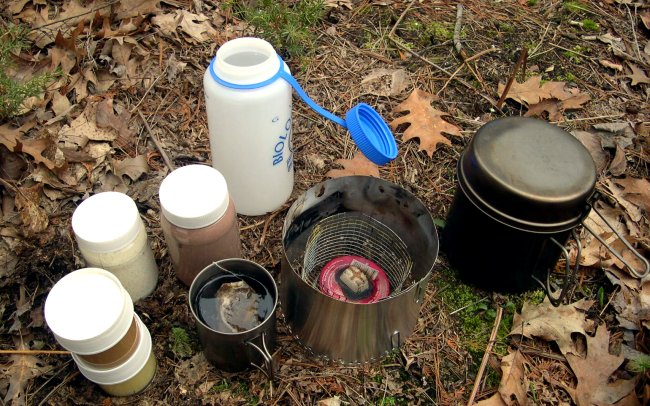 Now for a nice hot cup of tea! Brewed up in wonderful titanium cookware using an Esbit cube. Notice there is plenty of fuel left. One of the advantages of Esbit is that you can blow it out and save for later. My Esbit "stove" is a Frutay candy tin, sitting upside down on a tin-can bottom. The cup is an MSR. The cooking pot is a Snow Peak.

Now I can kick back with my cup of tea, a new mystery novel from Tony Hillerman, and my binoculars to keep an eye on the warblers that pass through my camp. A nice little addition to the campsite this year was a small "kneeling pad" used by gardeners. Great for sitting on around camp. Also, since I use a 3/4 Thermarest, it was also great to slip the small pad into my sleeping bag and provide insulation for my feet and legs.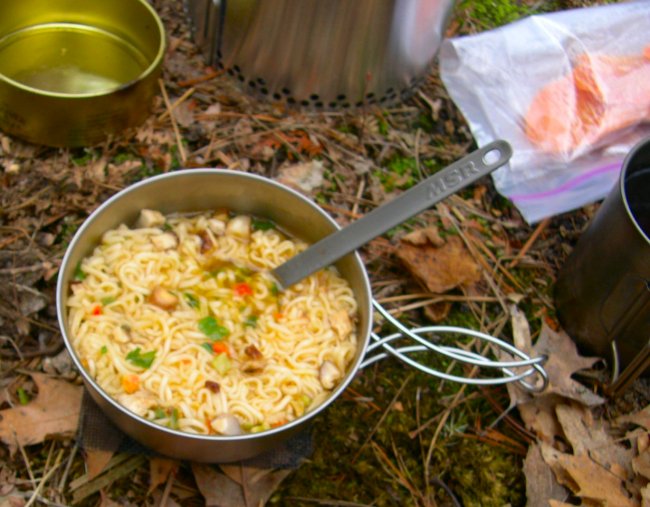 Lunch time! Spicy hot noodles, some dried mango, M&M chocolate-covered peanuts and another hot cup of tea. My little titanium bowl from Snow Peak was purrrfect for breakfast oatmeal, lunchtime noodles, and my evening rice dish. The MSR titanium spoon is a winner too, eh?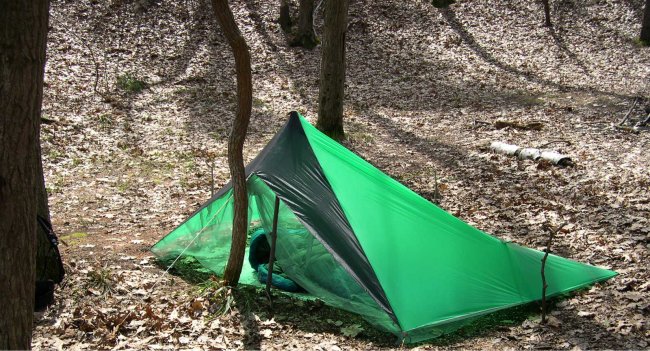 My new Tacoma Solo tarp from Dancing Light Gear kept me high and dry during some heavy rains. Nice piece of kit and great people to deal with.


This is the view from the back side.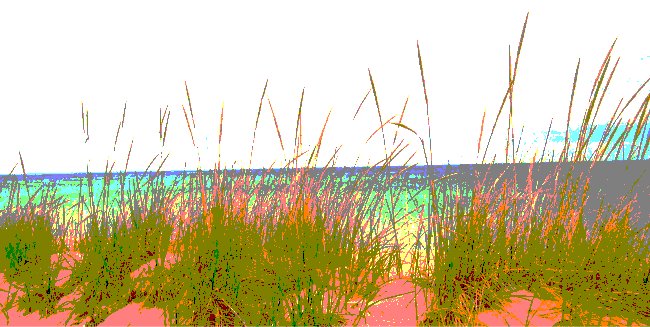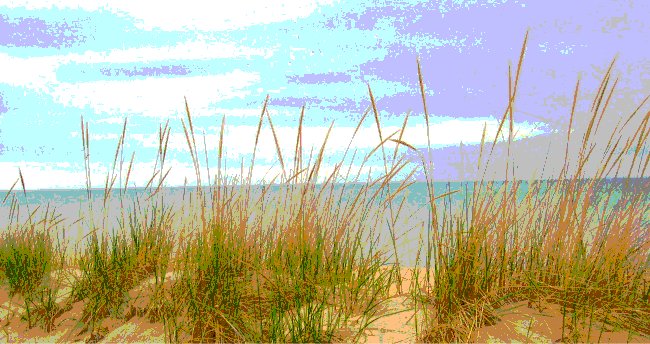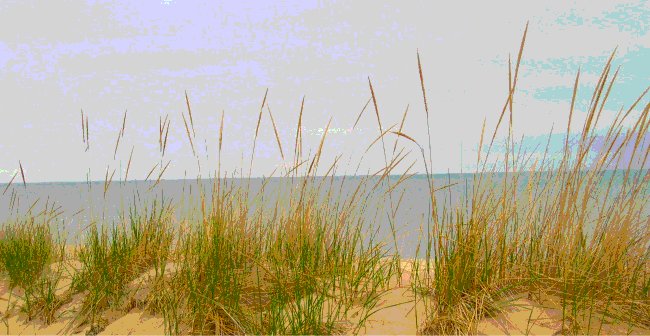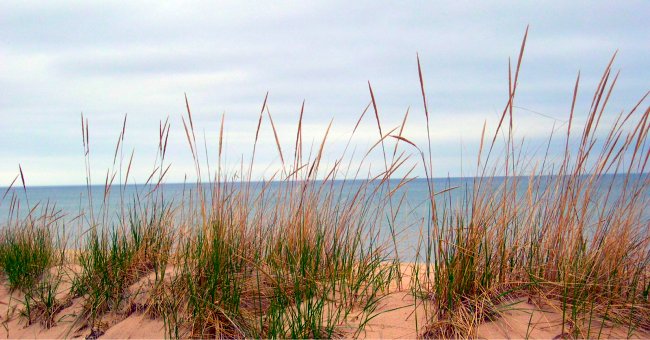 All and all, another great trip to the Michigan dunes!


©2003 Terry M. Trier