Canoeing Michigan's AuSable
Dr. Terry M. Trier
Here are a few photos from an August canoe trip on Michigan's AuSable river. Most of the photos were taken where the river widens and the pace of the stream slackens so they are not representative of the entire stream. Where the current was swifter, there wasn't enough time to get the camera out. Although there are no rapids, in many places the current is swift enough and there are plenty of obstacles and twisty turns to keep you on your toes and make the paddling interesting. Not shown are the numerous cabins along the river. Wilderness it is not, but there is a touch of it along this famous stream.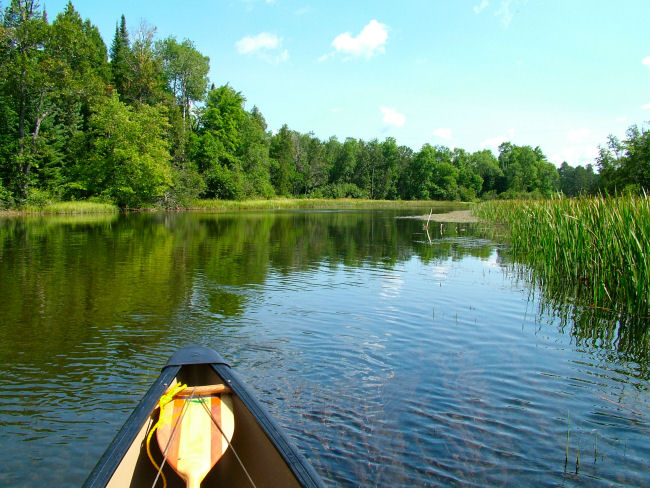 The weather was gorgeous the entire trip.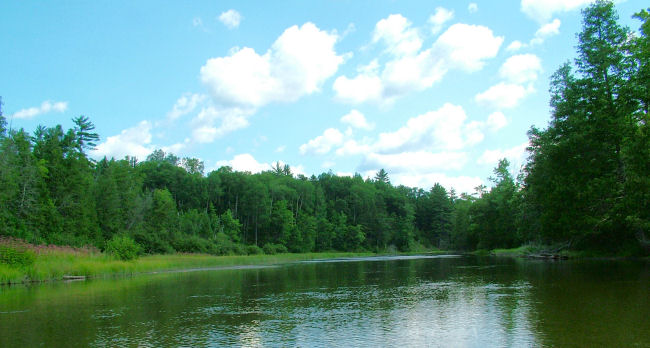 Often the river seems to disappear as a sharp bend approaches and the pace of the current quickens.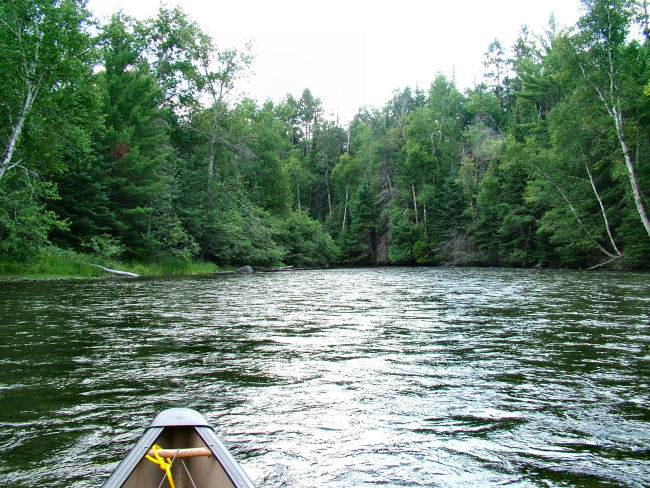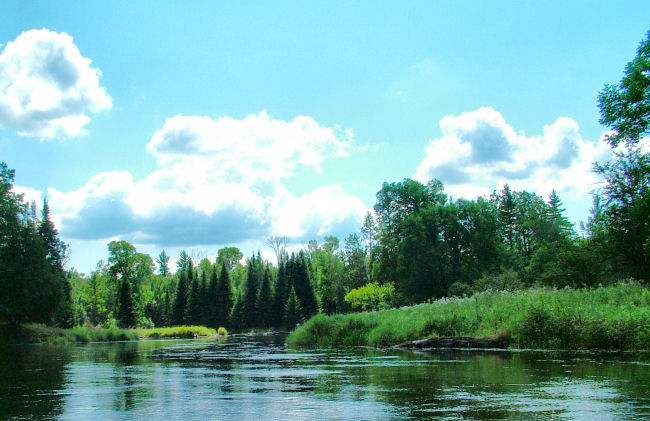 Picnic tables, toilets, and a water pump makes camping easy at designated sites. Camping is only allowed at designated sites.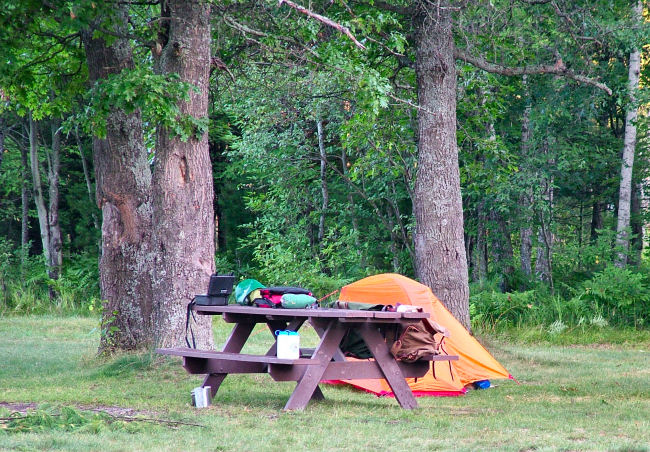 The view from Whitepine canoe campground.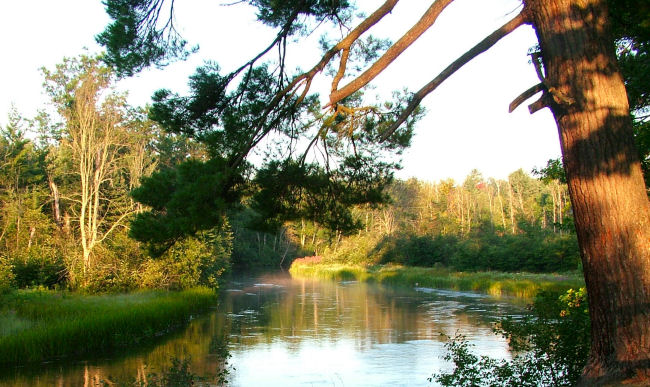 Zooming in you can see a Great Blue Heron along the shore.
Along the AuSable, Great Blue Herons were as common as Robins on the lawn.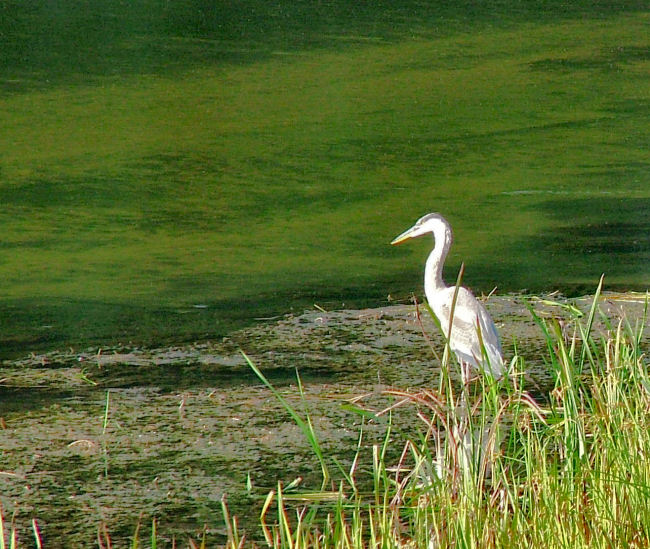 ©2005 Terry M. Trier