My wife and I went for a scramble up a small mountain today. This one is not too bad at about 7,600 ft. We got side tracked off the main trail and ended up on a small ledge (3 ft. wide) with about a 1000 ft. drop to the right. The wind was getting so bad that I was afraid we were going to get blown off the side so we turned back about 300 ft. (vertical) from the summit. This was one hair-raising hike, the last 3rd of it we were on a scree slope that if you went for a slide you would go right off a major drop. I've never hiked this one before, and I kept thinking that this can't be the right path. It was starting to get into serious terrain. On the way down I saw the correct trail; much, much safer. The scenery as always blew me away. I wish I could capture the grandeur for you guys because pictures really don't do it. Here are a few from the hike

If you look in the center of this one you will see a frozen water fall; it will melt any day now. When the ice breaks it makes a huge noise as it crashes down a few thousand feet.




This one gives you some idea of the angle of the slope, a real leg workout!




Just a nice view.




Some beauty clinging to life at a high elevation.




My ugly mug, you can see the trail going up over my right shoulder. The look on my face is from the sun, not the walk.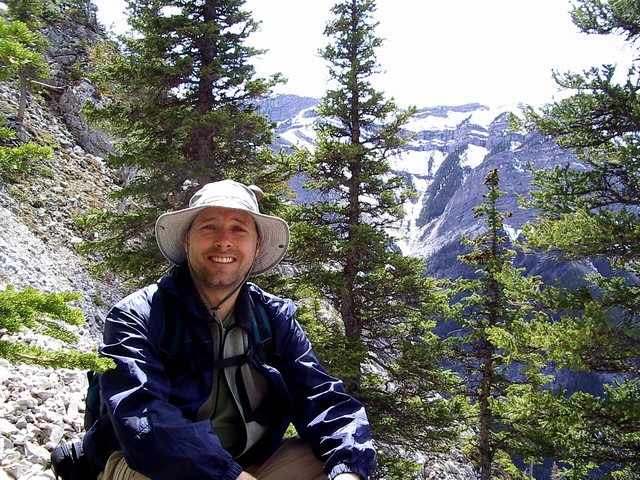 ©2004 Daniel Roberts